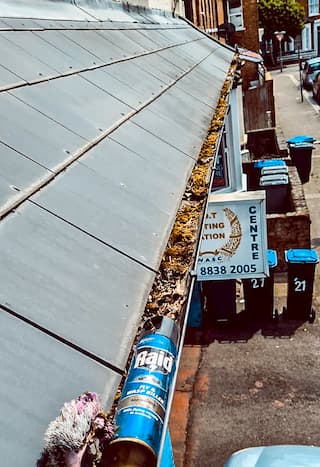 We Offer Gutter Cleaning Service in Waltham Forest
The London borough of Waltham Forest is a London borough in Northeast Londonwith urban districts in the south having inner-city characteristics, and the more affluent suburban areas to the north having better access to open areas, parks, and playing fields.
Be it the urban landscape or more open spaced buildings and squares we at gutterscleaning.co.uk provide a wide variety of services associated with gutters cleaning and unclogging, cleaning roofs and pest removal as well as the trimming and removal of ivy overgrowth.
Waltham Forest was one of the host boroughs of the London Olympics in 2012, with the Lee Valley Hockey and Tennis Centre and part of the Queen Elizabeth Olympic Park providing an ongoing legacy in the UK and London. The legacy ought not be neglected, to tend for the ever growing needs of the community we at gutterscleaning.co.uk offer a selection of specialised services for whatever your needs may be, starting off with ivy removal or cutting, cleaning gutters from clogs or cleaning your roofs and coping with all the necessities of your household. Our team of specialists will gladly answer any of your concerns associated with roof and gutter maintenance.
With over 250,000 inhabitants Waltham forest is home to many residents and business owners, who throughout the borough can make use of our professional services ranging from roof cleaning, gutter cleaning and ivy infestation removal. Our experts are willing to give you advice as well as tend to your garden and walls by removing ivy overgrowth even in hard to reach areas and at a height, leave it to us and our cherry picker to get rid of high growing ivy for cleaning roofs and high growing ivy.
Call us today at
+44 7703 415 054

or Email us at

contact@gutterscleaning.co.uk

Order professional and reliable gutter cleaning service in London. Let your gutters work properly again!

Contact
---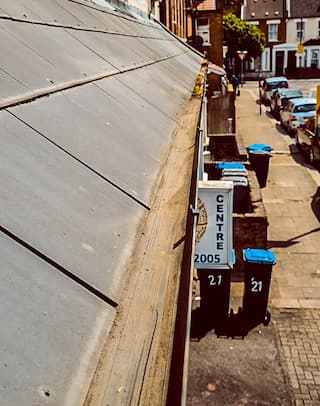 Ivy Removal, Gutter Repair and Roof Cleaning in Waltham Forest
Waltham Forest which is Historically known as the seat of the Arts and Crafts Movement under the stewardship of William Morris, it has been a place for artists & art groups.
It would be a shame to left such an artistic borough in London left unattended, so we at gutterscleaning.co.uk offer numerous services including roof cleaning, gutter cleaning and repair as well as ivy removal services for all your personal and business need, feel free to call us for fungus and mold related issues, as well as keeping your gutters unobstructed and disposing ivy on a regular basis, schedule a visit from one of our experts, now.
Under the Housing Act of 1988, The Waltham Forest HAT took over various estates in need of regeneration, to prevent the need for regeneration plan a regular maintenance of your roofs and gutters, tend to your ivy, which can be either a beautiful addition to your house or a major concern that n time may lead to structural damage to your property.
Contact us now at gutterscleaning.co.uk. And our trained, professional and friendly team will help you make decisions that in the future could prevent serious costs connected with roof and gutter damage due to the lack of cleaning gutters and roofs, as well as prevent structural damage to the facades of your habitats due to neglection of scheduled and proper ivy removal.
---